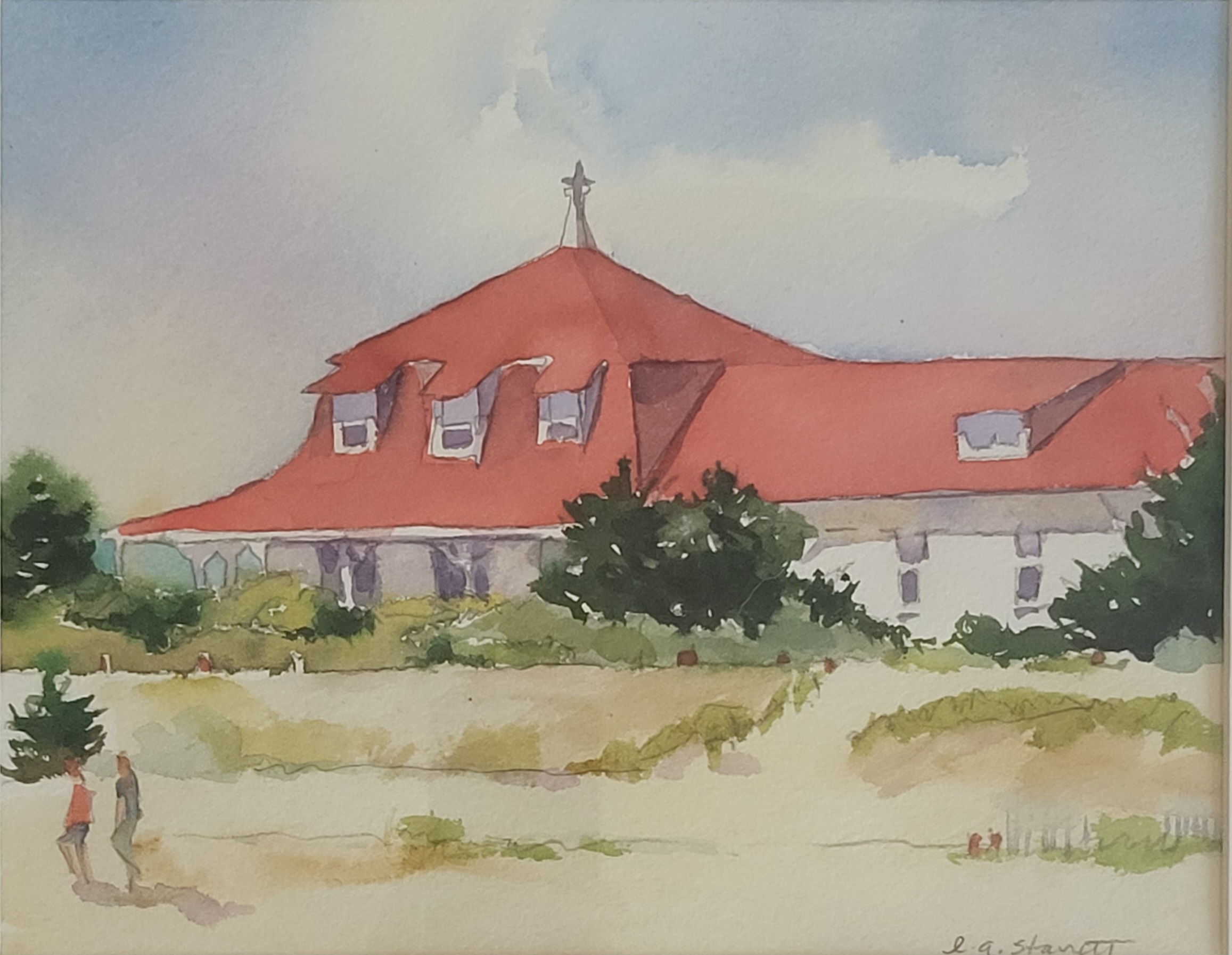 Featured Artists at the Harbor Gallery in Cape May
Bruce Bieber, Annette Patton and Laura Starrett – Featured Artists at the Harbor Gallery in Cape May
The Harbor Gallery at the Nature Center of Cape May is pleased to announce their featured local artists for the month of May. Bruce Bieber, Annette Patton and Laura Starrett will display their works for the entire month of May.
Bruce Bieber, a longtime resident of West Cape May, has been carving decoy waterfowl, shorebirds and fish for more than 50 years. Bruce hunted in his teenage years, and one day he came across a few forgotten decoy ducks. A self taught artist, he used those decoys as his carving models, and so began his carving career.
Annette Patton moved to West Cape May in 2020 and started painting Bruce's shorebirds and fish. Every morning she walks the beach collecting shells, Cape May diamonds, and other "treasures".  Annette uses these treasures, and the Cape May diamonds to make her shell ornaments. Like Bruce, Annette is a self-taught artist. Annette is also an avid beach cleaner, picking up trash on her daily beach walks.
Laura Starrett has lived in the Cape May area on and off since the mid-
Seventies. While working in book publishing in NYC, she started taking evening classes in drawing and painting and found watercolor her medium.
The natural beauty of the Cape and her interest in birds inspires Laura's watercolors. Laura has benefited and continues to benefit from the generosity and talent of many teachers. The beauty of the watercolor medium is ever
Inspiring. To see more of Laura's work visit her blog, lauraswatercolors.blogspot.com, or follow her on Instagram.
The Harbor Gallery will feature two local artists each month with an opening reception on the first Friday of the month. June's exhibit will feature the work of Janet Payne and John King. For more information please contact Nature Center of Cape May 609-427-3045. Art lovers are encouraged to come and meet artists at the Nature Center of Cape May from 4-6pm on the first Friday of the month and then head over to The Gallery at Ferry Park for their artists' opening reception which runs from 5-7pm on the first Friday of the month as well.