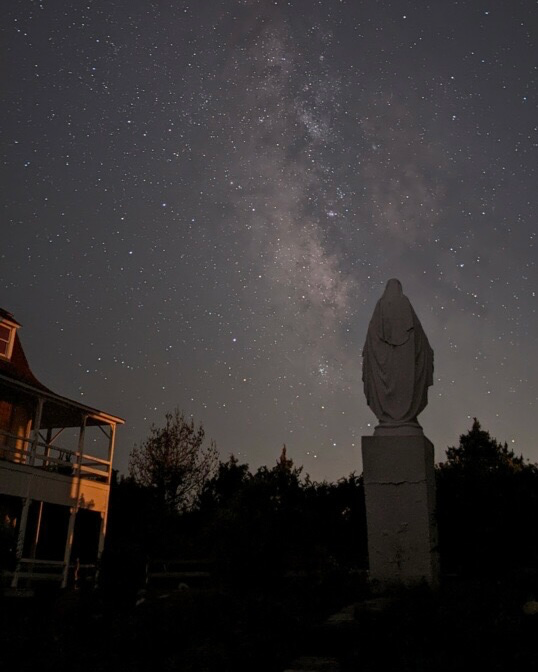 Galaxies at the Cape May Point Science Center
Cape May Astro is excited to invite you to join us at The Cape May Point Science Center for a program on Galaxies. On Saturday, May 20th, 2023, at 8:15 pm, we will take an in-depth look at these mysterious and beautiful cosmic structures. The Milky Way is an immense spiral galaxy that is home to our Solar System and many stars, planets, and other cosmic objects. Estimates say that there are more than 200 billion galaxies in the universe, with the Milky Way housing an estimated 100-400 billion stars! Quite simply, it is a majestic structure filled with wonder and awe-inspiring beauty. Come explore the galaxies with us and enjoy a night of cosmic marvels!  On this night, a new moon will provide a very nice dark sky. Be sure to arrive at The Cape May Point Science Center by 8:00 pm so that we can start promptly at 8:15 pm.
Suggested donation of $5 per person, or $10 per family, which will go to the Science Center. Depending on demand and the logistics of staffing these events, we may transition to having them ticketed (at the door or in advance).
We'd like to suggest car pooling out of respect to our neighbors in the Point. For the April event, the building, including the restrooms, will not be open and guests will only have access to the courtyard.