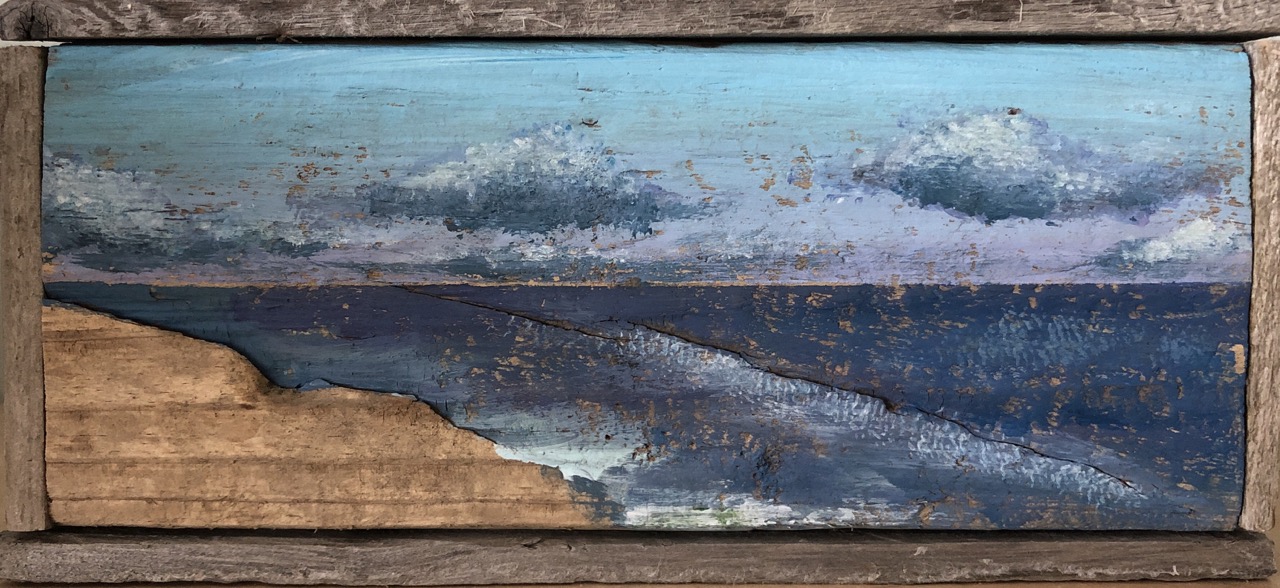 Ocean Inspired Artwork at the Harbor Gallery at Nature Center of Cape May
Ocean Inspired Artwork by Johnny Glogowski and Janet Payne are on Display in the Harbor Gallery at Nature Center of Cape May for the Month of June – Opening Reception June 3rd
The Harbor Gallery has chosen two local artists inspired by the ocean, Johnny Glogowski and Janet Payne, to exhibit for the month of June. A meet the artists reception will be held on June 3rd from 4pm-6pm. Light refreshments will be served. All artwork is for sale, with a portion of sales going to support the Nature Center of Cape May. The Harbor Gallery is located at New Jersey Audubon's Nature Center of Cape May at 1600 Delaware Ave, Cape May. The Nature Center will follow all CDC Covid safety guidelines.
Johnny Glogowski is a local self taught photographer who started shooting videos and photographs of skateboarders over ten years ago as a way to still be around his friends after being injured skateboarding. Johnny soon turned his camera to the ocean and surfers. A North Cape May native, his love of the ocean started at an early age, spending hours tossed by the waves with his friends. "The ocean is everything to me." Explains Johnny. "It's my friends. It's my peace and quiet. It's my teacher. It's my therapy. It's an instant mood changer."  His photographs certainly capture the mood of the ocean, often shooting during the "golden hour", the last hour of the day. Johnny shoots in both black and white and color depending on the story or feeling he wants to portray with each photo.
Janet Payne is a local artist and jeweler. Janet spends hours each morning walking the beaches of Cape May collecting sea glass for her jewelry. Along the way she picks up beach trash. She creates fanciful fish out of the plastic collected from the tide line. Janet was inspired to start picking up beach trash after seeing micro plastic on the strand line of a beach on Maui when she was there for the birth of her grandson over six years ago. "I want to make sure that all of our grandchildren have a beautiful beach to enjoy and explore. I hope that my fish can be a conversation starter about our use of single use plastic and hopeful bring about some changes in our everyday use of plastics." Explains Janet. "For this show I have also been inspired by the natural, ocean worn textures in the driftwood I find on the beach."  Using acrylic paint, she gently coaxes the natural seascapes out of these pieces of wood, which are then framed with bits of dune fencing which she also finds on the beach.