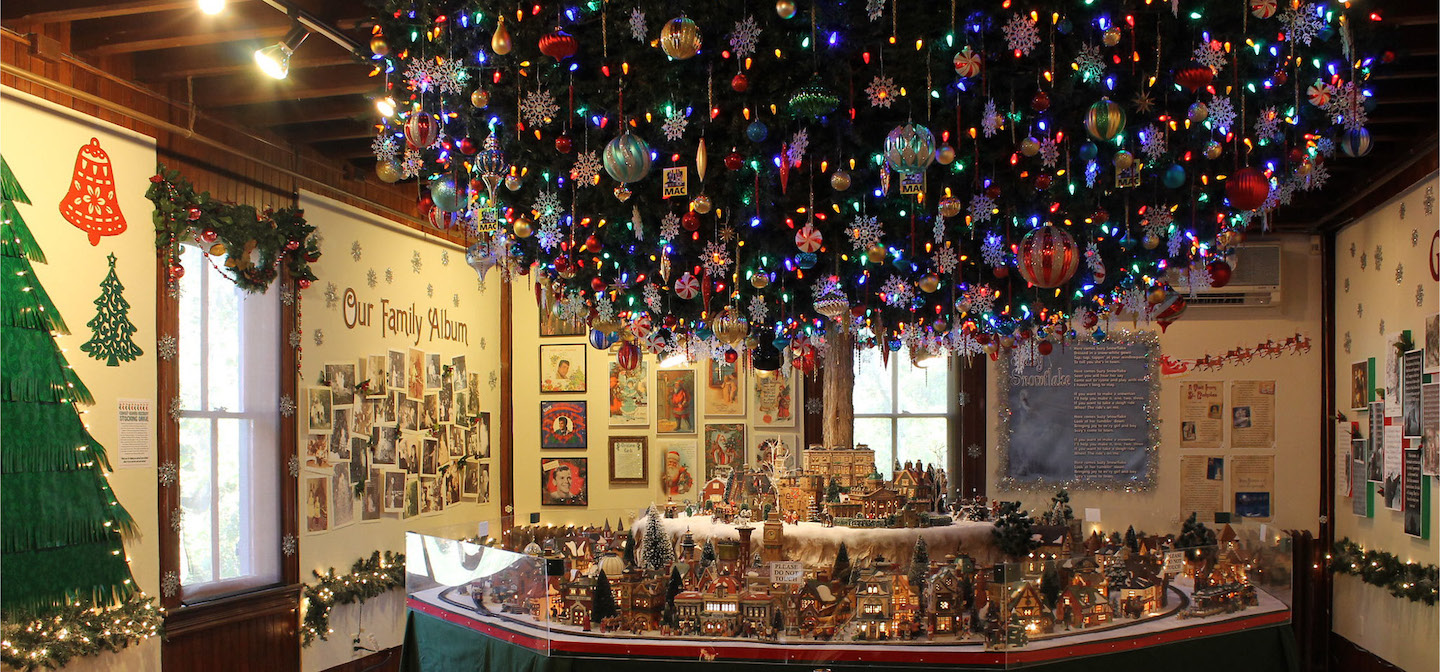 Old-fashioned Christmas Exhibit in the Carroll Gallery
Throughout the year, the Carroll Gallery is home to changing exhibits that bring Cape May history to life. Visit scenes from the Victorian era or explore Cape May's African American heritage; reminisce on years past or become a kid again when the Gallery turns into a holiday wonderland.
The Carroll Gallery is located in the Carriage House, on the grounds of the Physick Estate. The building is the first one on the left hand side as you come in the driveway. The Carriage House is also home to Vintage restaurant, and our Carriage House Museum Shop.
*Open daily beginning Friday, November 19, 2021 through January 2, 2022