Earlier today, Preservation New Jersey announced their 2021 list of the 10 Most Endangered Historic Places. Their 10 Most program highlights "irreplaceable historic, architectural, cultural, and archaeological resources in New Jersey that are in imminent danger of being lost."
Two properties on this year's list are located in Cape May County: the Allen A.M.E. Church and the borough of Cape May Point.
The circa 1888 Allen A.M.E. Church, which was damaged in a 2018 fire, is an important African American landmark in Cape May's historic district. The Greater Cape May Historical Society, stewards of the Colonial House, nominated the property for this year's list. According to Harry Bellangy, who spoke on behalf of GCMHS, the church is currently owned by the City of Cape May, which hopes to restore the building and use it as a performance and meeting space.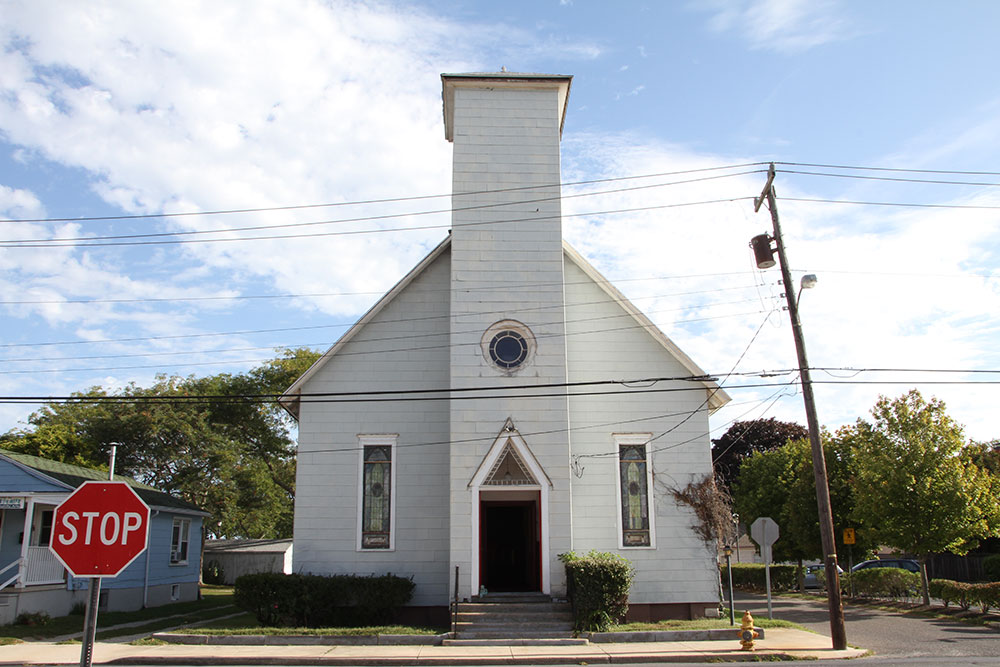 The church was founded by Stephen Smith, a Black businessman who owned several properties in Cape May. "The building must be saved," the GCMHS stressed on their nomination form for the property. "The story of the Allen A.M.E. is the story of the once prominent African American community in Cape May and the aftermath of urban renewal."
John Riley spoke about Cape May Point's nomination and specifically the threat to St. Mary by-the-Sea, a circa 1889 hotel originally known as the Shoreham, now owned by the Sisters of St. Joseph and used as a retreat. According to Riley, the Sisters of St. Joseph plan to demolish the former hotel by the end of 2021.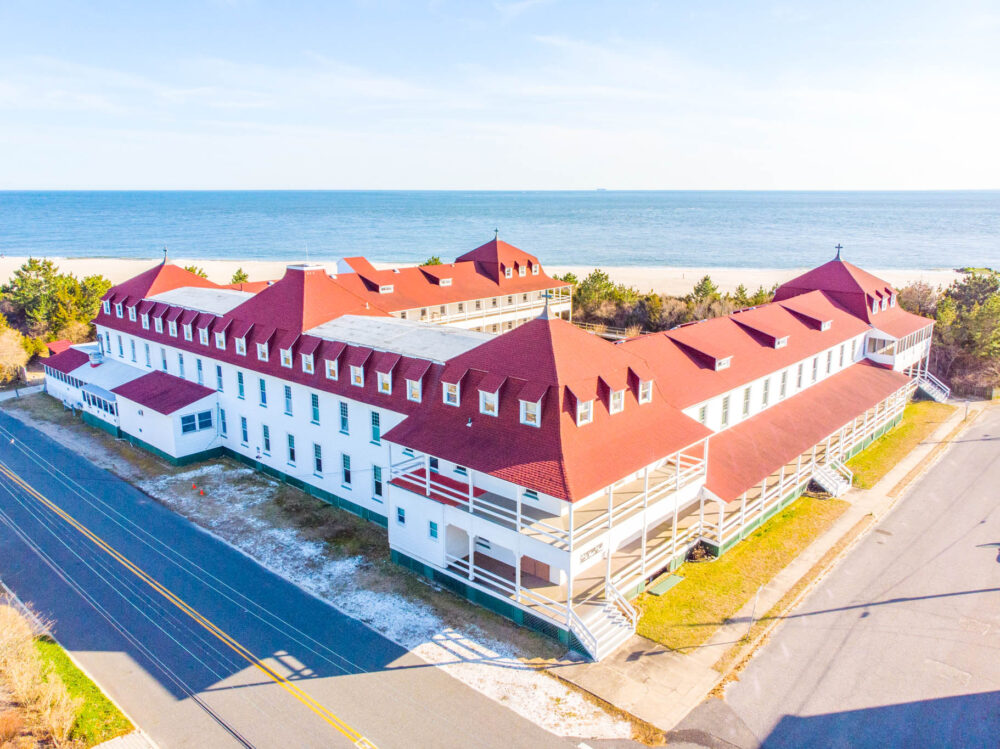 "My heart is breaking," he said. "There's nothing wrong with that building at all, [but] the sisters want to return it to nature."
Riley also cited issues with developers knocking down historic homes in the Point to make room for new construction.
The final place on this year's list is the statewide impact that COVID-19 has had on our historic resources. Reductions in programming have reduced much-needed revenue. The architecture will make it through the pandemic, Preservation NJ said, but the proprietors need public support to keep funds coming in.
A recording of Preservation New Jersey's entire presentation will be available on their YouTube channel.
Preservation NJ's 10 Most Endangered Historic Places in 2021:
Allen AME Church in Cape May
Borough of Cape May Point
City of Elizabeth, Union County
James Street Commons Historic District, Newark
St. Monica's Episcopal Church, City of Trenton, Mercer County
Robert Marshall House, Camden County
Shafer Grist Mill, Stillwater Township, Sussex County
Shahn House & Studio, Roosevelt, Monmouth County
Tomlinson Mansion, Stratford, Camden County
COVID-19 impact to historic resources – statewide