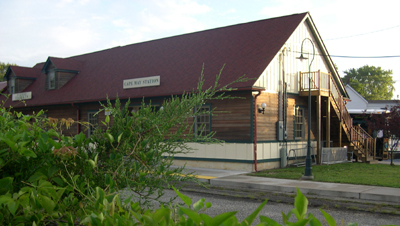 Cape May Welcome Center
If you're coming to Cape May for the first time, be sure to make a stop at the Welcome area of the Transportation Center (where the buses go) off Lafayette Street across from the Acme shopping center.
Volunteers from the Mid-Atlantic Center for the Arts (MAC) and the Chamber of Commerce are ready, willing and able to familiarize you with your new surroundings and let you know what's going on in town during your stay. Be sure to pick up a map and examine the helpful printed materials, too.
The Welcome Center is within walking distance to the Washington Street Mall, as well as many restaurants and accommodations in the area. The Welcome Center offers 30-minute free parking on-site.
Cape May Welcome Center
609 Lafayette Street
Cape May, New Jersey 08204
Call the Chamber of Commerce at 609-884-5508.