Cape May Welcome Center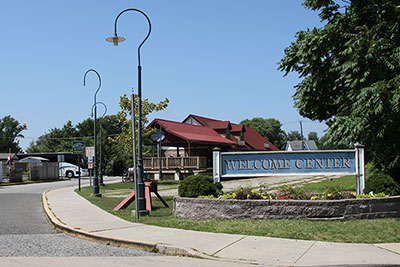 If you're coming to Cape May for the first time, be sure to make a stop at the Cape May Welcome Center.
The Welcome Center is located at the Transportation Center (where the buses go), off of Lafayette Street, about a block from the Acme shopping center.
It's within walking distance to the Washington Street Mall, as well as many restaurants and accommodations in the area. On-site parking is available for 30 minutes while you visit the center.
Printed material from the Mid-Atlantic Center for the Arts & Humanities (MAC) is available on-site. The Chamber is able to discuss MAC's tours with you in detail.
Location
Cape May Welcome Center
609 Lafayette Street
Cape May, NJ 08204
(609) 884-5508